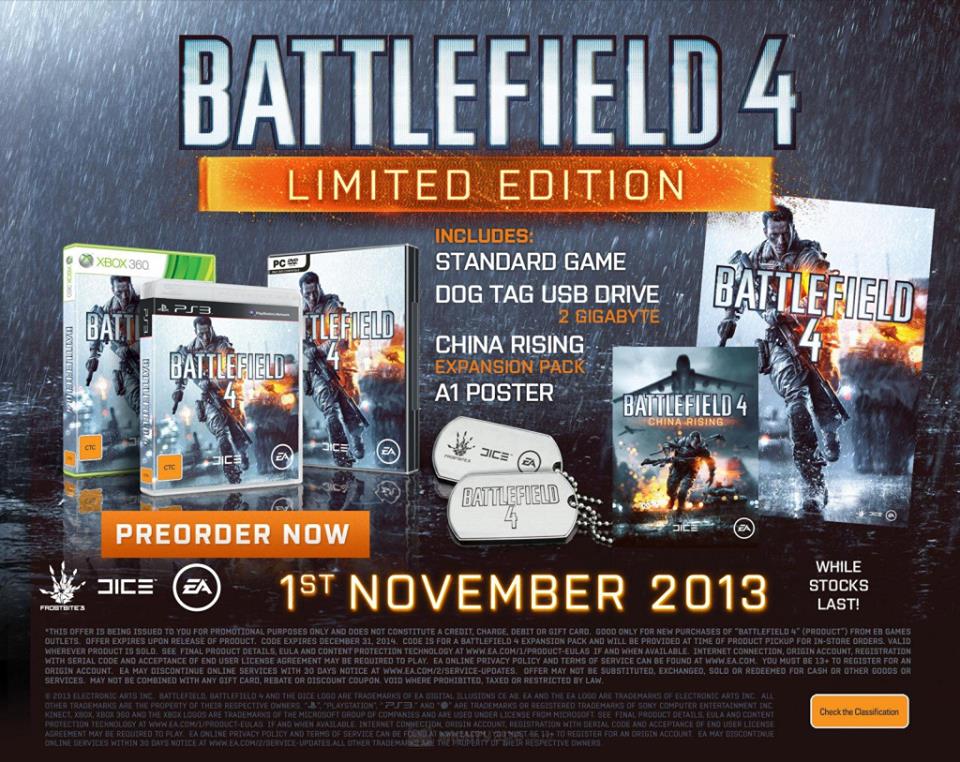 Hot on the heels of UK retailer GAME and CZ retailer XZone, another retailer, this time in New Zealand, has revealed the special bonuses you will receive if you pre-order Battlefield 4 with their store.
Mighty Ape, an online retail store, will not only give you the retail game, and the "China Rising" DLC, but they will also give a 2GB USB flash drive in the shape of a dog tag, and an A1 sized game poster. At the moment, these items appear to be exclusives to Mighty Ape. The Battlefield 4 Limited Edition with these extras will cost $88.49 (approx. 70USD) on PC (knocked down from $98.00) or $99.00 (approx 79USD) on XBox 360 and PS3 (knocked down from $118).
Mighty Ape is the third retailer to announce a Battlefield 4 exclusive, despite the fact that EA have not officially announced any retailer exclusives as of the time of writing this article.
What do you guys think of these exclusives so far? Are they worth the extra money? Feel free to comment and discuss below.