Amazon has a great promotion, you can't miss this deal! pre-order Battlefield 4 on any platform and get a Premium expansion pack free.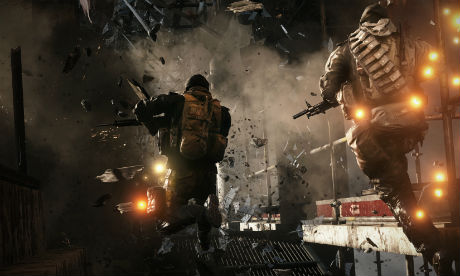 "Pre-order and Get a Premium Expansion Pack All pre-orders of Battlefield 4 will get a free Premium Expansion Pack. This will be unveiled closer to the game's launch this Fall. Offer valid when shipped and sold by Amazon.com. Amazon reserves the right to change or terminate this promotion at any time. Code and instructions for redemption will be included in the product packaging. This offer will be extended to all existing pre-orders.
You could pick up this deal, OR you can wait until AMD has the "Never Settle Bundle" where you can buy certain graphics cards and get Battlefield 4 free with them.
Gamestop is offering $25 off Battlefield 3 Premium edition if you pre-order Battlefield 4.  This is great news for those off you who are new to Battlefield or want to grab all expansion packs for Battlefield 3. You also get a set of real dog tags!
I am going to grab this deal, my graphics card is fairly good, what will you get?